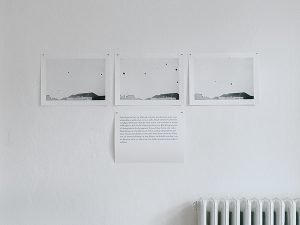 Etwas kam auf uns zu
Artists: Emma Adler, William Engelen, Friederike Feldmann, Dagmara Genda, Emily Hunt, Rodney LaTourelle & Louise Witthöft, Thomas Locher, Joachim Schmid
Curated by Dagmara Genda
Englische Straße 29 *
10 – 24 February 2019
Opening 9 February at 7 pm
* (This is an apartment building earmarked for demolition. The door of the building is locked. Visitors call 01573 1834625 when arriving).