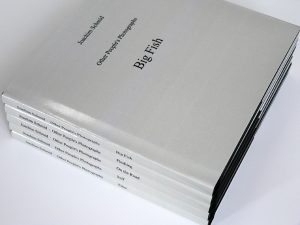 A new series of books are now available, printed on demand and only obtainable through this website. Each book is produced for the individual buyer. The editions are unlimited, but each book will be numbered and signed. The books are priced at 1 € per page and range from 24 to 240 pages. The following books are available to order now. More titles will be added throughout 2008 and in coming years.
Other People's Photographs is a virtually all-encompassing series of books exploring the realm of amateur photography in the age of online photo hosting. The first five titles are now available, many more will follow. Each book contains 32 photographs focussing on one particular subject. The series will eventually form an encyclopedic library of digital photography. Hardcover with dust jacket, 18 x 18 cm, 36 pages, 32 photographs each.
The Showbag Book is composed of snapshots found on the many sites of the world's ever-growing online picture pool. Each book is customised for the individual buyer, containing 24 to 240 pages. There are no two identical copies of The Showbag Book. Please specify the desired number of pages when ordering your copy. Hardcover with dust jacket, 18 x 18 cm, 24 – 240 pages, 20 – 236 photographs.