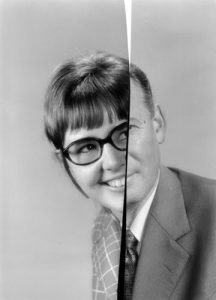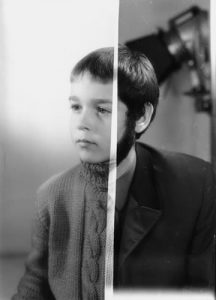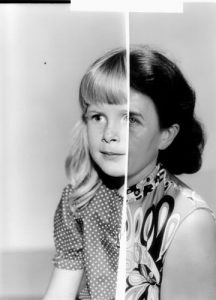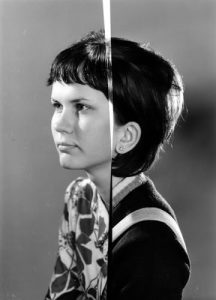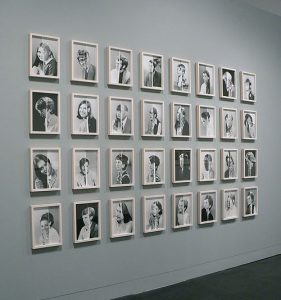 This series of 32 photographs is based on the archive of a commercial photographer who donated the negatives he didn't need any more to The Institute for the Reprocessing of Used Photographs. The photographer cut his negatives to prevent their future use. This attempt to preclude new prints triggered the creation of photographs that would not exist without the attempted destruction. Consistent point of view, consistent light, and consistent poses allowed the combination of two negatives into one single image. The resulting photographs are portraits of non-existing persons. They are based on the genetic pool of the population of a small town in Bavaria. Like in genetic engineering, existing information was dismantled and spliced to create formerly unknown mutations, playing with genetic inheritance, age, gender, and personality.
Cluster of portraits (178 x 314 cm) consisting of thirty-two b/w prints (37 x 28 cm each)
Photogenetic Drafts #s 4, 7, 8, 10, 15, 20, 24, 32 were reprinted in 2001 (48 x 34 cm each, edition of 3 copies + 1 AP)
A catalogue is available in the series of white books.